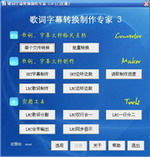 Lyrics & Subtitle Expert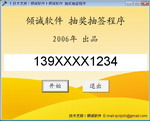 Drawing-out Program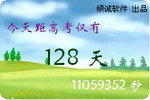 Countdown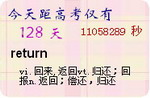 Word Recite

Introduction of Qingcheng Software
"Qingcheng Software" is a software studio founded in January, 2006. At present, there are 1 software developer and 2 customer service staff. The aim of "Qingcheng software" is: To program with our hearts, solve the users' problems. From Jan 2006 to Aug 2008, all the shareware sale income was donated to Beijing Charity Association, which goes to help middle school students in poverty be educated. After that, more than 10% of sale income goes to charity. We have the strong belief that we can affect more people to join the act of charity.
Two years (From Jan 2006 to Jan 2008) enables Qingcheng Software have a group of 500,000 users(according to under-statistics). The users of our software are all around China, even the world. Our software was also introduced and recommended by famous media in China. Some manufacturer of MP3/MP4 Players, salepersons tell their uses about our software products. We also keep it in mind that our development is associated with our users. Here, we want to express our sincere gratitude to those who support us.


Explanation of the symbol: The symbol is a globe, and just like the letters "Q" and "C". "QC" is short for "QingCheng", and the globe means that Qingcheng Software gears the need of the world and the future. The main colors of the symbol are blue and purple. The color of blue is regarded as the color of technology and future, and the color of purple represents the graceful, which is the sign of high quality. The word "Thinking for you" in the bottom is the annotation of our chasing the humanization.
Introduction of "Charitable Foundation of Class 2007-6, Beijing High School Four"
Charitiable Foundation of Class 2007-6, Beijing High School Four laid its foundation in May 2005. It is set by Class Advisor Ping Yu, and all members of Class 2007-6 of Beijing High School Four. From the setting up of the foundation, we constantly remember the responsibility of Chinese and the bond of our class and help those students in poverty.
Charitiable Foundation of Class 2007-6, Beijing High School Four is totally run by teachers and students of Class 2007-6, Beijing High School Four. Funds are mainly from the donation from teachers and students, and the recycling of old newspaper, test paper, beverage tins and bottles.
In July 2005, we donate RMB 2000 to Beijing Charity Association, in order to help 2 students finish their middle school.