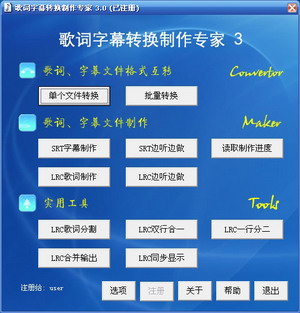 "Lyrics and Subtitle Expert" is a software product to process lyrics and subtitle files. It integrate converstion between various formats (support formats: LRC, SRT, SSA, SMI, UTF, KSC, SNC, KRC, QLY, TXT), Lyrics/Subtitle File maker, LRC File Divide, LRC Show and other features. It is a great helper when you meet lyrics/subtitle files. Furthermore, it is a tiny greenware, and virus and malware free. Unregistered users can use most of the functions.
Download "Lyrics and Subtitle Expert" Now

Don't feel like downloading software? Try our online converter!
1. Conversion between lyrics/subtitle files
Fully supports 10 formats: LRC, SRT, SSA, SMI, UTF, KSC, SNC, KRC, QLY, TXT. Convert it as you wish.
2. Wizards for making lyrics/subtitle files
Free yourself from complex and boring procedures. Wizards will help you make professional LRC/SRT files. You can also save the progress when you are making SRT file(Registered user only).
3. Divide LRC Files
Divide extra large LRC files, enable you to avoid the limitation of LRC files by MP3/MP4 Players.
4. Change your LRC files as you wish
Two lines to one: combine two lines; one lines to two: better shows LRC in MP3/MP4 Players.
5. LRC Combine
Make multiple LRC files to a text file, easy to print out, to show, and to make your lyrics book
6. LRC Show
Show LRC with music or without music. Bring you the convenience for reference during recording your singing
7. Batch Convert saves your time (Registered user only)
Batch Convert enables you to convert hundreds of files at one time, and those files can be of different formats. During the conversion, progress can be seen and it will ignore those error files. Automactically generate logs if errors occur during the conversion.
8. Rich options, human-based design.
You can choose the default output file path, and can make it copy the file path to clipboard after the conversion for your convenience. It will also save your choice during the conversion, and you do not need to set it again next time.
9. Support multiple Opereating Systems
Support Windows Vista/XP/2003/2000/9x, you can use it almost everywhere.
10. Greenware
Real greenware: Never write Registry. Small file size, can be put in flashdrive or MP3/MP4 Players.
11. Sell for Charity
More than 10% of the sales will go to charity to help those middle school students in poverty continue their education.
Screenshots for "Lyrics and Subtitle Expert":

Single File Convert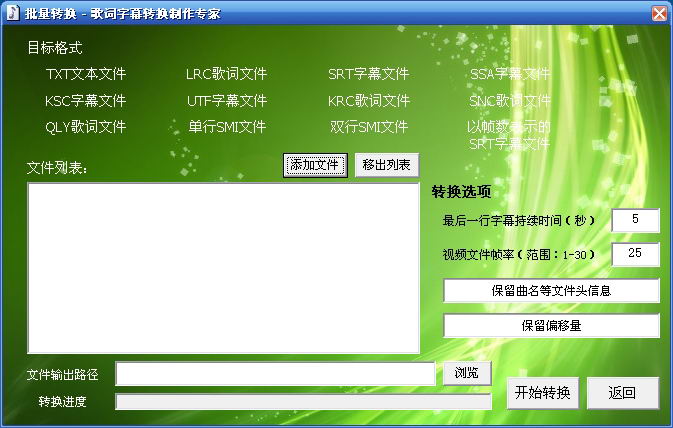 Batch Convert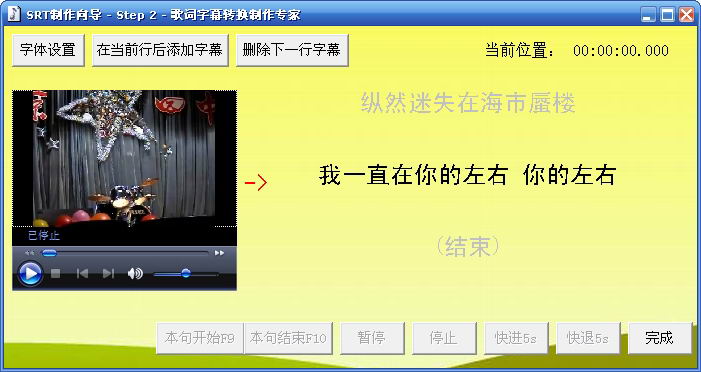 SRT?Ļ ?/font>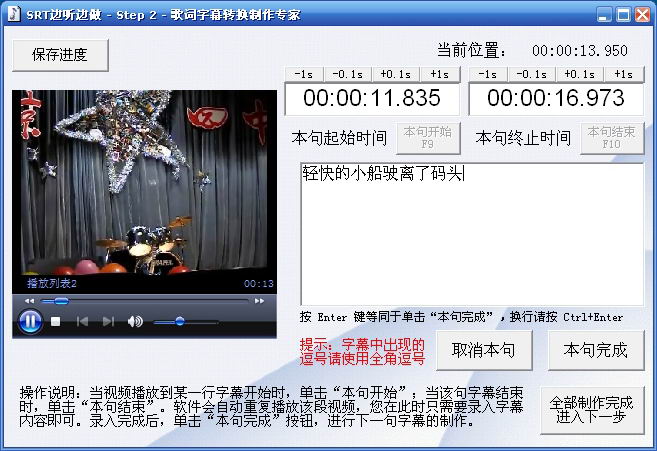 SRT Maker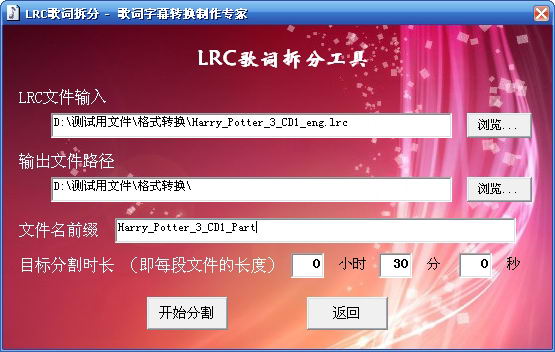 LRC Divide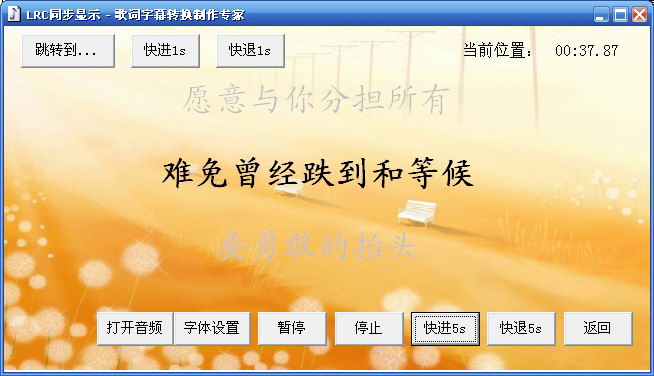 LRC Show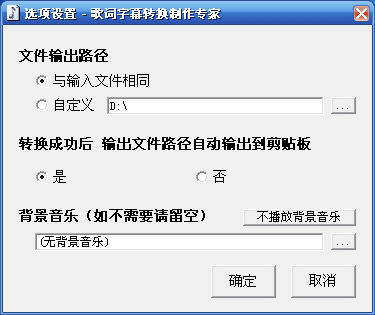 Options